Nivå creates poetic, playful, and site-specific landscape architecture. We work within a design tradition that emphasizes spatial qualities and the importance of the local.
In each project, we aspire to deepen the connection between analysis, concept, and material expression, creating contemporary landscape architecture that lasts. Our work is focused on public spaces at a range of scales, operating across the design of parks, gardens, squares, site studies, and landscape analyses. Nivå has extensive experience in design, investigation, and construction within landscape architecture. The practice was founded in February 2000 by landscape architects Jonas Berglund, Åsa Drougge, and Göran Lindberg. From 2019, the initial partner group was expanded to include new partners Helena Emrani, Åsa Johansson, and Stina Hellqvist. Together with our staff, we are committed to develop the field of landscape architecture in line with the practice's philosophy.
Slideshow
Se bilder
Thorough analysis in each project
All of Nivå's projects are based upon thorough analyses. Investigative and analytic work thereby constitute a vital part of our practice, acting as the basis for the design processes, and —as is the case with landscape and cultural heritage analyses—as an outcome in itself.
Site-specific and local, from idea to reality
We create landscape architecture that is rooted in the local context and its conditions. We believe the connection between proposal, place and context should be present in the experience of the finished space. In the translations from idea to sketch to design drawing, both the analysis and the concept are incrementally developed. To retain hold of a motif throughout the course of developing a design, is something that we view as both a privilege and a responsibility.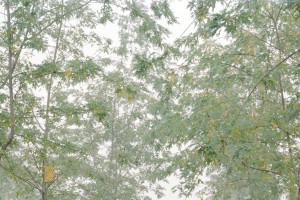 Spatial traditions in a changing landscape
We seek to contribute legibility and spatiality to a landscape in constant change over time. Our work addresses the creation of space and the act of framing spaces, whether in the form of intimate courtyards, urban spaces or expansive landscapes. The experience of a city's rhythmic and sequential qualities are forged by its structural characteristics. The sequence of spaces that, for instance, are formed by vegetation, topography, or built elements in a park are thus seen as fundamental to our work as landscape architects.
Poetic and playful elements in everyday environments
Poetry and playfulness add extra dimensions to the spaces that we create. In our work, we seek to draw on the existing character and atmosphere of a place, and to stimulate the formation of new experiences and new memories. The playful and the unexpected constitute elements that can move us beyond our rational reality. It could be the advent of something small happening on the way home, something that sparks thoughts and feelings, or something that encourages one to linger. In the everyday environments that we work with, such moments can be highly meaningful.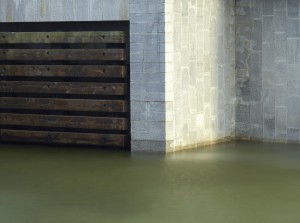 Historical sensitivity and a sense for the contemporary moment
For us, sustainability demands both durability over time and a sense of stewardship over the unique history of a particular place. Our projects often involve the development of an existing site in line with the demands of the present. The environmental challenges that we face today necessitate new functions in urban public spaces in order to handle a changing climate, and to fulfill goals of ecological sustainability. The participation of users through dialogue and collaboration constitutes a precondition for succeeding in the creation of socially sustainable landscape architecture.
Technical know-how and careful design
Nivå brings together experience, technical know-how and design skills, a combination which has resulted in many built projects. To ensure successful outcomes, we collaborate closely with our clients and other actors, often taking on a coordinating role, which stimulates engagement and insight through the whole process.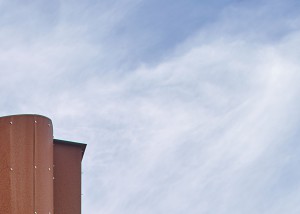 An established and exploratory voice
One of the practice's ambition is to increase the understanding of the importance of public spaces and their physical qualities. This involves establishing a position within the present public discourse on landscape architecture. Through our engagements as lecturers and course leaders within the field of art and architecture, we have been able to explore and develop the discipline of landscape architecture, taking it in new directions.