Trissans hjärta
Client
Skärholmen City District Administration
Project group
Stina Hellqvist, Stina Näslund, Åsa Drougge
Year
2018–2020
Location
Bredäng, Stockholm
Published
Landezine
Photo
Robin Hayes
Slideshow
Se bilder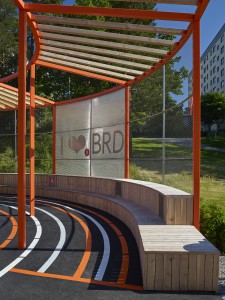 In collaboration with a focus group of girls living in the suburb Bredäng, Nivå developed a park for spontaneous dance, play and free sports. Current research demonstrates that a majority of Swedish children and youth do not engage in enough daily physical activity. This problem is most pronounced amongst older teenage girls. With that in mind, the process of seeking to formulate new, more inclusive opportunities for physical activity that would appeal to a wide cross-section of society started.
The proposal responds to the fact that the site is presently dominated by a football pitch, used mainly for organized sports events for boys and men. The focus group, in contrast, emphasized the importance of creating a safe and vibrant space for everyone, where friends, siblings, parents and relatives could spend time together. Through a series of workshops, the project developed a design for a park that would stimulate spontaneous physical activity more broadly. A pergola and a stage with stepped seating contributes to a park which can be used throughout the day and in all seasons.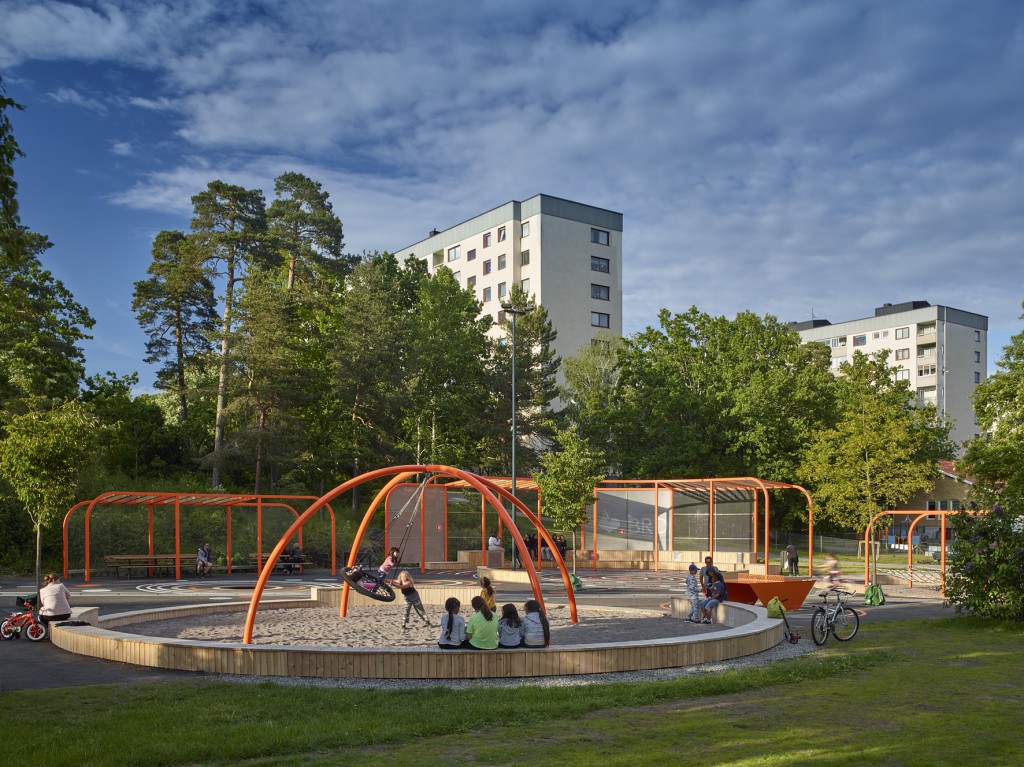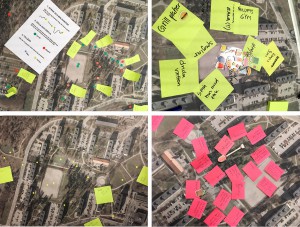 In connection with the opening of the space a programme of events was launched, where the same group of girls that had previously taken part facilitated a number of physical as well as digital activations in the space. There was also a digital opening event on the 6th of June 2020. The project and associated events can be followed on social media: Instagram, Facebook and Tiktok: #trissanshjarta.