The Vårberg Giants
Client
Atelier Xavier Veilhan, commissioned by Stockholm Konst
Project group
Marc De Decker, Göran Lindberg
Artistic conception: Xavier Veilhan in collaboration with Alexis Bertrand
Project management and development: Martin Coevoet, Eloïse Bloit and Andrea Ventimiglia
Year
2018-2020
Location
Published
Designboom, Arkitekten, Dagens Nyheter, SVT, Yatzer, Numéro
Photo
Robin Hayes, , where not otherwise stated
All photos © Veilhan, Alexis Bertrand / ADAGP & Bildupphovsrätt, 2020
Slideshow
Se bilder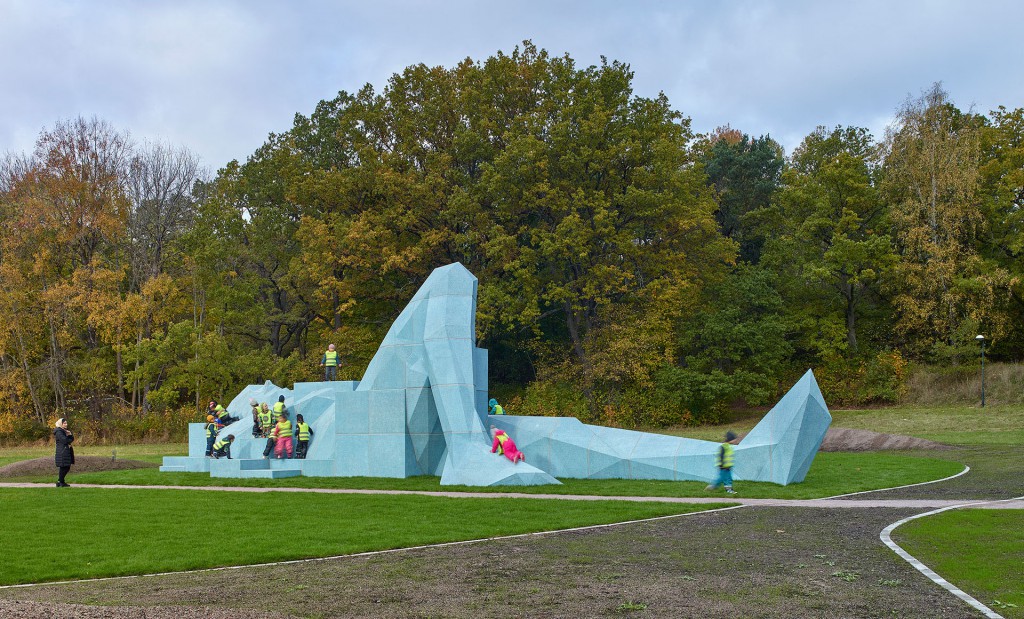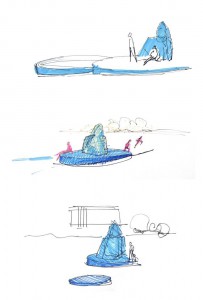 In 2018, an international art competition was held in Vårberg, through Stockholm Konst and the urban development project "Fokus Skärholmen". During the competition Nivå had the opportunity to help and advise the French artist Xavier Veilhan – one of the finalists. The proposal "The Vårberg giants" was selected by the jury as the winning proposal, and Nivå was commissioned to situate the two large-scale sculptures in the park landscape of Vårberg, south of Stockholm. Beyond the assignment as landscape architects, Nivå also assisted the artistic team in decision-making through the whole process, acting as a link between the different stakeholders of the project in Sweden and in France.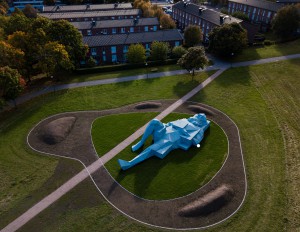 "The Vårberg giants" is the largest investment in public art in Stockholm to date and was unveiled in October 2020. The artwork, consisting of 85 self-supporting concrete blocks in total, is placed in two different locations within the area. The 19-meter-long reclining giant rests in an undulating park landscape with different types of grass and meadowland, as well as several thousand bulbous plants that bloom from early spring to autumn. The second installation depicts a female figure rising out of the ground. This sculpture is placed in a flowering slope and can also function as an outdoor performance area.
The two gigantic blue sculptures are unique new landmarks for the area, but the ambition was also that these characters would become inviting places for play, meeting and hanging out. They both contribute towards creating a stable anchoring point for the locals as Vårberg develops and changes with time.